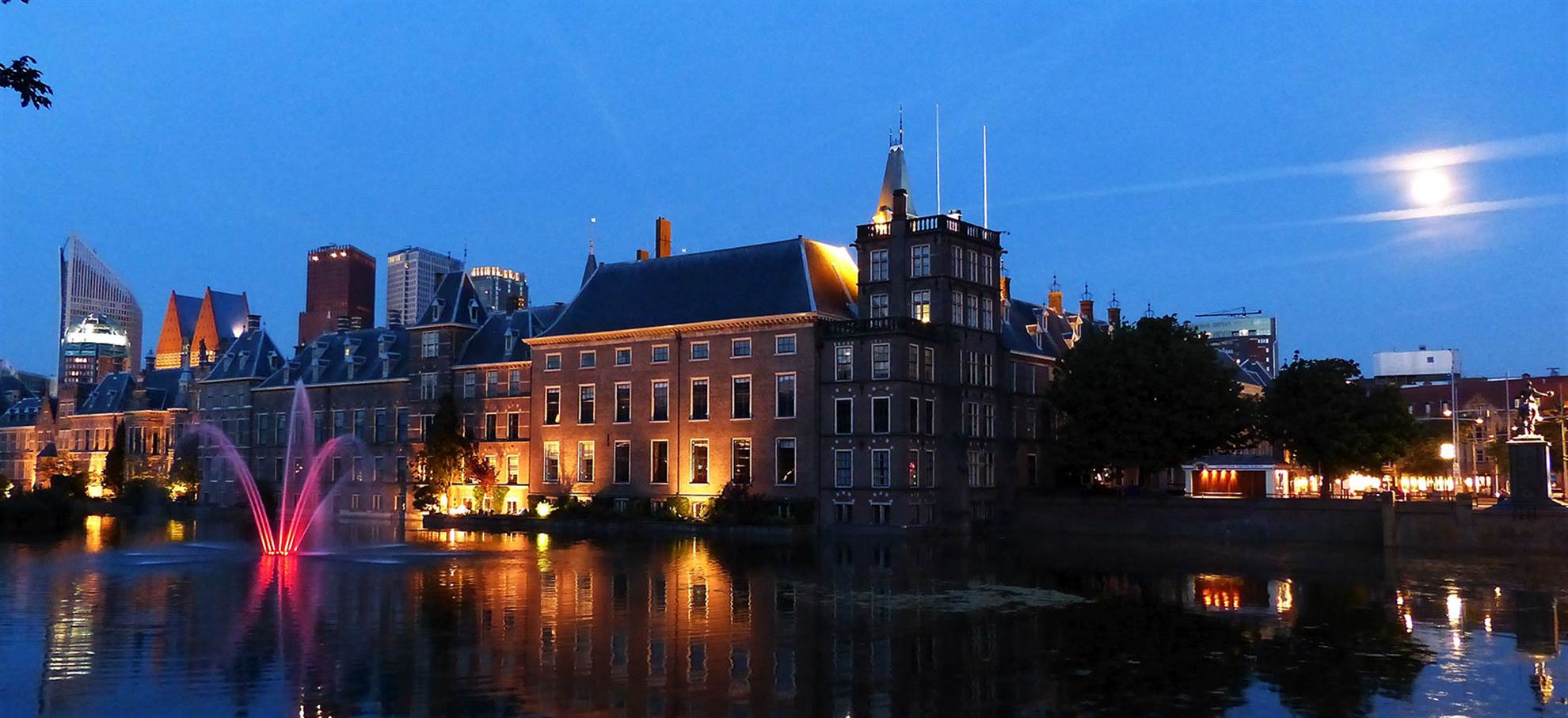 Amsterdam Excursion to The Hague
To product
Did you know the Netherlands and Belgium were unified in one country 2 centuries ago? Probably that is the reason why both countries can offer such beautiful cities. The positive side of being small countries is that cities are really close to each other.
Excursions to other cities are often organized by touroperators who offer transportation to other cities outside Amsterdam which include a very busy programme with guided tours, lunches, museum visits and much more!
But our bus transfers are suitable for those travellers who like to set up their own programme, determine what they want to do themselves but do like the bus transfer from Amsterdam and back.
The Hague is the city where the government of the Netherlands is located. The city has a great boulevard next to the beach in Schevening and the shopping streets are small and offer a lot of atmosphere. You can visit the King and the Queen at the Royal Palace Noordeinde in the city centre or visit Madurdodam.
How does it work?
Select the date of travel when you want to go from Amsterdam to The Hague and select if you want a one way or a two way ticket. If you select two way ticket you can inform us about the date of return at the end of the booking process/payment.
What is included?
Bus ticket from Amsterdam to The Hague (optional: also 2 way ticket)
Reserved seat in the bus
WiFi onboard
What is not included?
Programme in The Hague with guided tours (ideal for the individual traveller)
Drinks or food in the bus (we recommend to bring some snacks and water)
Duration: 45 minutes (no stops)
Departure time:
9.30h (the departure time of the bus from The Hague to Amsterdam is 20.15h). You can find more information on your voucher.
Departure location Amsterdam: Radarweg (Orlyplein). You can find a detailed map and more details on your voucher.
Arrival and departure location The Hague: Prins Bernhardviaduct, The Hague